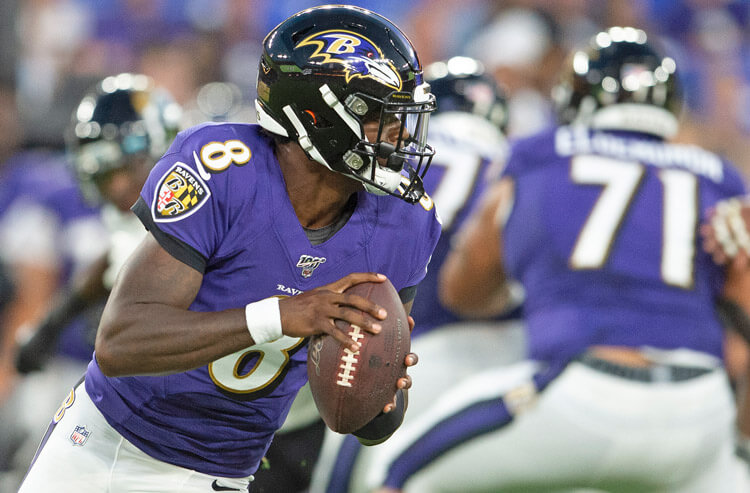 NFL Week 3 Preseason Predictions
So far, we've made a killing against the NFL Odds this 2019 NFL preseason.
You see, most people think that preseason ball is unpredictable. And to an extent they are right. You don't know who you are going to see on the field or how much time they are going to get during each week of play. So, it's nearly impossible to predict the personnel matchups. 
But that doesn't mean you can't predict the outcomes. Instead of looking at personnel and teams, you just need to look at head coaches, regardless of the team they are running. 
Week 2 of preseason saw Mike Tomlin and the Pittsburgh Steelers smash Andy Reid and the KC Chiefs – as we expected because Tomlin was 8-5 in PS Week 2 situations (now 9-5) going against an 8-12 Andy Reid (now 8-13). Bill O'Brien was on our list to win because he was previously 5-1 in Week 2, going against Matt Patricia who, although a small sample size, cares not about preseason victories. We also knew that Baltimore would smash Green Bay and that Carolina would likely get the win over Buffalo … all because of the coaches. 
So what about Week 3? Are there any standouts that you should keep your eye on?
Preseason Picks for Week 3
Andy Reid 12-8 vs. Kyle Shanahan 0-2
The Chiefs are worth a good hard look to win in Week 3, especially since they have already followed their standard Reid-trend of a Week 2 loss. Look for Andy Reid to get his token preseason win against Kyle Shanahan and the San Francisco 49ers at home on August 24th. 
Andy Reid loves to win in Week 3, and Shanahan at 0-2 is a small sample size but we have to go with the proven trend. Another factor to consider is the 49ers play on Monday night and then have a short turnaround for Week 3 on Saturday. 
Sean Payton 10-3 vs. Adam Gase 1-2
This one is a bit difficult because the Saints squeaked out a two-point win over the Chargers in California. And now, they have another road game in Week 3 where they visit MetLife and face the Jets. Adam Gase is 1-2 during Week 3, and I would think that he would maybe try to get the home win even with his losing Week 3 record. However, he pulled out a pretty solid victory over the Falcons in Atlanta in Week 2, so we should expect Sean Payton to move to 11-3 in Week 3 PS situations. 
John Harbaugh 8-3 vs. Doug Pederson 2-1
John Harbaugh likes getting his preseason wins. It's just what he does. He's 13-1 in Week 1, 10-3 in Week 2, and 8-3 (soon to be 9-3) in Week 3. Doug Pederson is relatively new as a head coach, and I would lean for him to try and put forth some effort to avoid the loss in Philadelphia; give the fans something to cheer for if he didn't just already smash the Jacksonville Jaguars 24-10 in Week 1. Put your money on Harbaugh and his preseason ego to go into Philadelphia and get another preseason win before he relaxes a bit in Week 4.
Mike Tomlin 7-5 vs. Vrabel 0-1
Now, this lean isn't as strong as say Harbaugh's or Reid's, but Tomlin is another one of the rare head coaches in the NFL that really enjoys getting his preseason wins in. Vrabel, a defensive mind, doesn't seem to care either way. He is more concerned with assessing his pieces in play than striving for the win. Plus, the Titans put down the Eagles in Week 2, which was Vrabel's first-ever preseason win. Understanding the way he coaches leads me to believe that with a win under his belt, he will be more focused on individual players and team cohesiveness than calling plays to win the day. Take Tomlin to win.
Chris A.