The Tobacco Road rivalry gets it's first 2019 installment tonight in Durham as the 8th ranked Tarheels take the short bus to play #1 Duke in what should be a classic game on ESPN at 9pm.
I was somewhat shocked to hear UNC is a 9 point dog tonight.  I know Duke is a powerhouse right now with freshmen Zion Williamson, RJ Barrett and Cam Reddish (all top 5 projected NBA picks) leading the way but it's not like this Duke team is unbeatable.  They have already lost twice to Gonzaga and a shitty Syracuse team. They should have lost to Louisville (came back from 23 down in 2nd half) last week and Virginia earlier in the season not to mention barely escaping by 2 points vs FSU.
Let's get into the numbers and I'm not talking about the ticket market for this game reaching Super Bowl levels.  Duke is averaging 88.4 points per game at home.  North Carolina averages 87.5 points per game this season.  While Duke has been led by their outstanding freshman trio UNC has been led by their outstanding backcourt with senior guard (I know what a crazy concept to have an actual senior starter these days) Cameron Johnson and freshman Coby White playing lights out.  UNC coach Roy Williams leads all active coaches with wins over #1 ranked teams with 7.  #8 would be great tonight.  Coach Roy also knows how to win at Cameron Indoors and will have his team prepared to take out an amped up Duke crowd early on.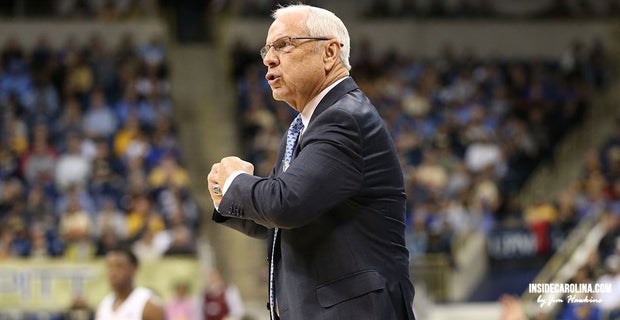 9 points is a ridiculous spread this late in the season between two top 10 rivals.  Either one of these teams could win the whole thing in March and the ACC regular season championship basically comes down to tonight.  Duke has been struggling behind the arc and Coach K hasn't shown much if any adjustments for his team despite the size advantages of Zion, Barrett and Reddish.  Duke continues to rely on the 3 when they really shouldn't.  When Duke is playing their game they are pressing on defense, playing fast break basketball and driving to the hoop.  When they struggle they go half court offense and start chucking up 3's.  Duke is currently 317th in the country in 3 pt shooting percentage.  I shit you not.
Both teams are extremely athletic because they are littered with McDonald's All-Americans and in some cases don't even have real classes to take.  Both play good defense because of their athleticism so I'm expecting that 166.5 total to go UNDER.  We all know Zion is gonna put on a show tonight in primetime.  The only way to stop him is to poke him in the eye like FSU did.  But I don't see Zion and the Cameron crazies overwhelming UNC on the big stage.  I think it's gonna be a close game with it more than likely being a last possession shot coming down as the deciding factor.  For that reason I like UNC at +9.
While I'm not exactly ready to call North Carolina +9 vs Duke the lock of the century I'm also not ready to not not call it the lock of the century.  It's well worth the gamble in my sports book.