BREAKING: @kirkmin is reporting that Rob Gronkowski will be traded before the start of the 2018 season.

— Kirk & Callahan (@KirkAndCallahan) April 16, 2018


As soon as I saw this Rob Gronkowski tweet my eyes lit up and my grin was as wide as Jack Nicholson.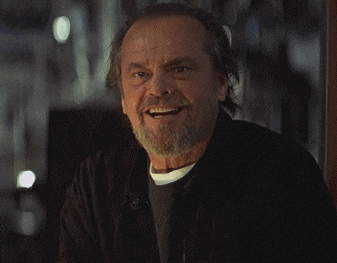 Gronk is the best tight end I've ever seen play the game of football.  He's 28 and coming off some injuries include the brain jiggly ones but I don't care.  If I have a need at tight end I'm going out and getting Gronk.  
It was almost a decade ago the Atlanta Falcons were struggling to find a tight end to fit in with the offense for young QB Matt Ryan.  They went out and traded a conditional draft pick for what was perceived as a "washed up" tight end out of Kansas City in Tony Gonzalez.  Yes future 1st ballot Hall of Famer Tony G for a conditional draft pick.  Crazy as it seems now Tony G made a huge difference on those Falcons teams and he was 33 when he came over to Atlanta.  
If I'm Atlanta I try to make history repeat itself.  The Falcons keep putting up this bull shit facade with Austin Hooper being a NFL starter.  He's not.  In fact he's not even an average tight end and it's killed the Falcons red zone offense.  Everybody doubles Julio Jones because they know the tight end position isn't a reliable red zone target.  That needs to change immediately if the Falcons ever want to get back to the Super Bowl.
Gronk is talking about retiring and getting in the entertainment industry aka Hollywood but I think right now he's just sick of Bill Belichick's shit.  Gronk needs a change of scenery.  He also wants a new contract.  The Patriots will go back to mediocrity after 2018 because I believe it's the last one for Belichick in New England.  And it wouldn't surprise me if Tom Brady decides to retire once Belichick is done.  Gronk is coming off a 1000 yard season and should hold significant trade value despite his history of injuries.
I would think a 2nd round pick is fair, perhaps late 1st.
With all that said watch the Cleveland Browns trade one of their 1st rounders to New England while the Patriots continue to play chess amongst checker players.