It's one thing to be the head coach of the Florida Gators and look goofy as your team gets it's ass kicked once again in the SEC Championship by Alabama but Jim McElwain is taking it to a whole other level with this viral picture.  
Now Florida and McElwain have come out and flat out denied it's him but we all know it's him.  If it walks, talks and smiles like a shark fucker it's definitely McElwain.

You can't look at this face and say that's not a shark diddler: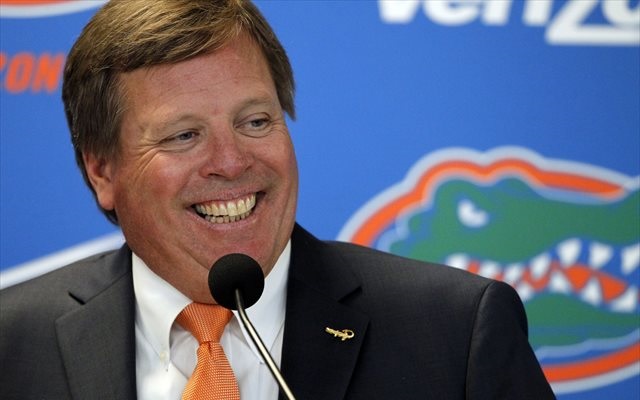 Those teeth and that shit eating grin are dead give aways for a person who likes to catch sharks, get naked, and hump them.  These are stone cold facts just like Aaron Hernandez and Tim Tebow were gay lovers in Gainesville.  You can't fight what the heart wants and we all know Florida is filled with shark fuckers.
Gotta love the social justice warrior aspect of this.  How dare this man get naked and hump a man eating shark!  Leave McElwain and his shark passion alone.