"Kate the Great" Upton makes her 3rd Sports Illustrated Swimsuit cover in her young career and it's good to see she regained her fastball.  Her velocity was sagging there for a couple of years but she clearly worked on her best assets and brought the heat while not stalking Justin Verlander.  With Upton making her 3rd cover it got me thinking about all the greats who have graced the cover.
Here are my power rankings for the 10 best SI Swimsuit covers.
10. Kathy Ireland 1992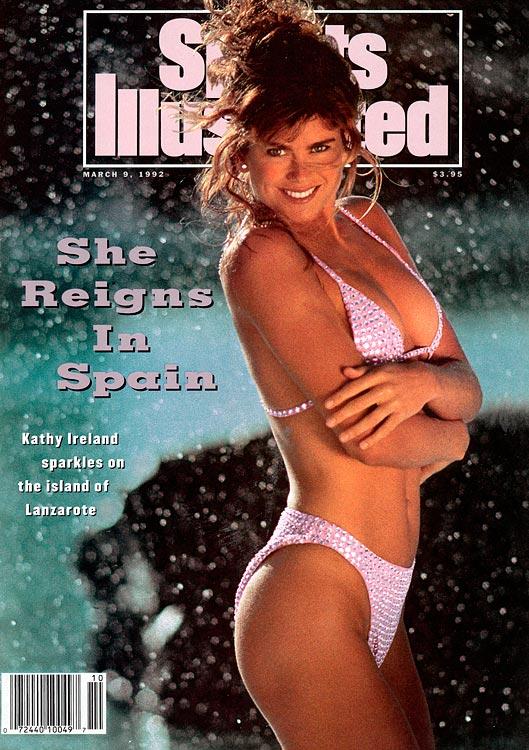 While it's not a great cover shot Lucy from Necessary Roughness is the only one of these models I've actually met in person and I can say without a doubt she is a goddess.  I still get flustered when I think about those eyes.
9. Marissa Miller 2008
Miller is the Sandy Koufax of SI cover girls.  She was a shooting star who was here for a hot minute then vanished from the spotlight.
8.  Brooklyn Decker 2010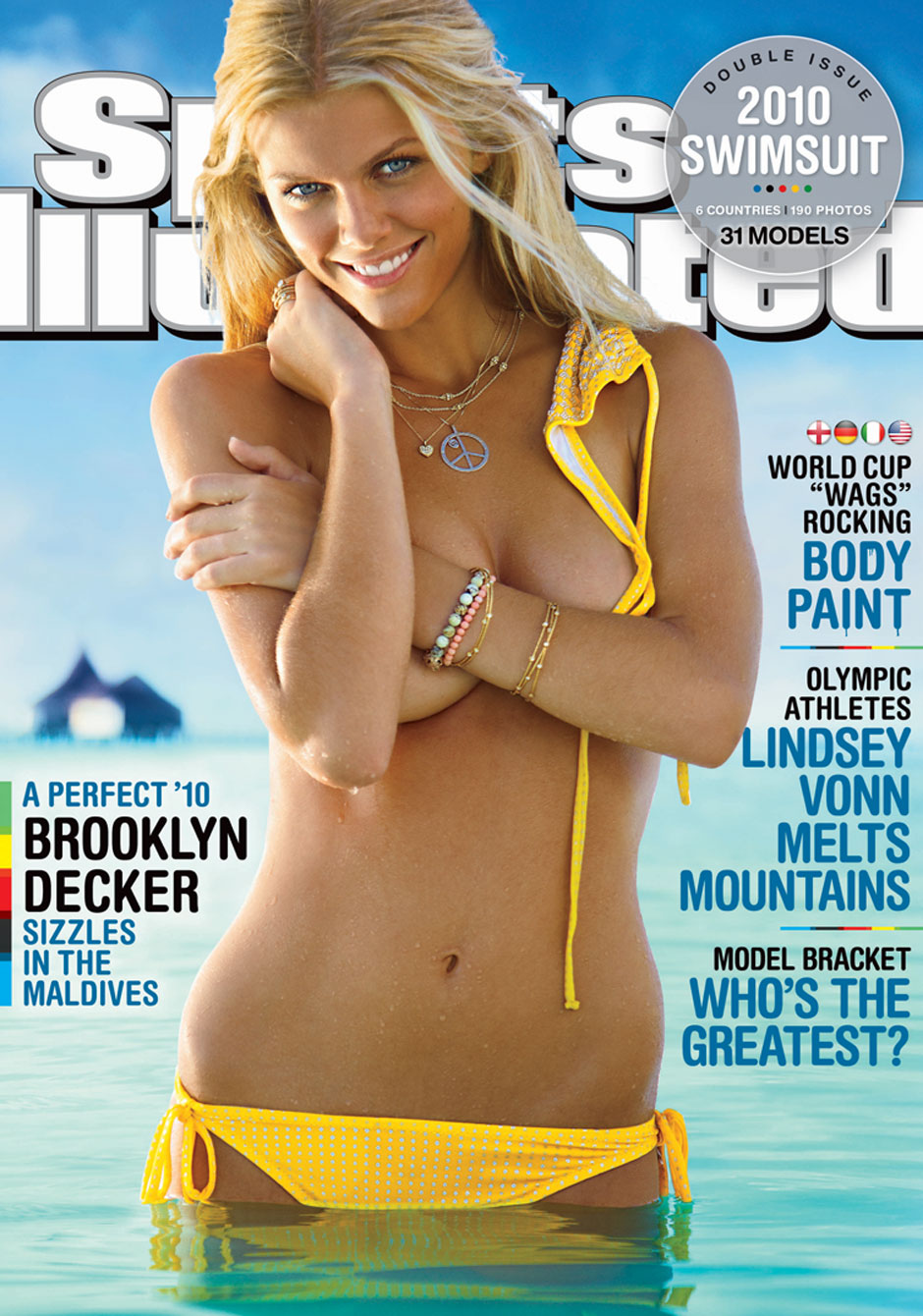 I present without comment...
7.  Nina Agdal, Lily Aldridge, Chrissy Teigen 2014
What can I say other than I have a thing for threesomes.  While Teigen has no business being on the cover with her butterface Agdal and Aldridge saved this cover and made it memorable.
6.  Cheryl Tiegs 1975
No bottom.  No bottom.  My god the 70's were so much better.
5. Elle MacPherson 1987
It's a bit nippy in here.  Elle MacPherson was the total package back in the day.  She's still bringing the heat in her 50's.  She injured a lot of adolescent wrists in the 80's and 90's.
4.  Kate Upton 2012
Upton made her debut in 2012 and quickly shot to stardom via the internet.  She's parlayed her huge assets to being Mrs.Verlander and a horrible acting career.
3.  Bar Rafaeli 2009
I could belly up to the Bar any day of the week.
2.  Heidi Klum 1998
Heidi brought her A game in "F me/bedroom eyes" category for this cover.  I'm still all hot and bothered looking at it nearly 20 years later.
1. Dream Team Kathy Ireland, Elle Macpherson, Rachel Hunter 1994
As I said before three is always better than one and this is a Hall of Fame cover by three of the greats.