Finally after months of conjecture, rumors and talking heads with their hot takes we are here: the NFL Draft starts tonight.
Here is my mock draft which mocks all the rest while wearing moccasins because that's what Johnny Moxon would do at West Canaan.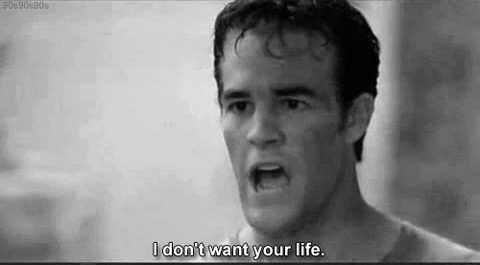 1.  Cleveland Browns: Myles Garrett, DE
This is the day all Cleveland fans dread.  The NFL draft is just further reformation your franchise is in a never ending shitter.  But I will say Garrett is the best pick here and could be the most "safe" pick.  He's a day one starter.  Don't fuck it up Cleveland and draft a QB.
2. San Francisco 49ers: Jamal Adams, S
This pick right here tells you how bad of a QB draft this is.  The Browns and 49ers are both in desperate need of a QB and neither will touch one.  
3. Chicago Bears: Soloman Thomas, DE
Don't laugh but from all the videos I've seen I think Thomas is the better pick over Garrett.  Bears get themselves another Richard Dent with this pick.
4. Jacksonville Jaguars: Leonard Fournette, RB
I'm not high on Fournette and personally I would rather have Dalvin Cook if I'm picking a RB but the Jaguars seem to be all in for BUGA.
5. Tennessee Titans: Mike Williams, WR
Titans need to get Marcus Mariota a legit receiver and if you watched the National Championship game you will have noticed Clemson's Williams dominate Bama's stellar secondary.
6.  New York Jets: Christian McCaffrey, RB
Ed's son can basically do it all on offense and will be called upon in the city that never sleeps.  No pressure... just don't fuck it up.
7. Los Angeles Chargers: Jonathan Allen, DE/DT
LA's newest team gets a bit of luck as Bama's Allen slips to them at lucky number 7.
8. Carolina Panthers: Malik Hooker, S
Some people have compared this Hooker to Ed Reed which seems a little call girlish and premature personally.
9. Cincinnati Bengals: Marshon Lattimore, CB
It's only a matter of time before Pacman Jones spits, kicks, punches, shoots or abuses some other person so you need a backup plan.  Lattimore grades out as the top corner in the draft.
10. Buffalo Bills: Kevin King, CB
The Bills want Lattimore to replace Stephon Gilmore but with him gone the pick before they go with the 2nd corner on their board in King.
11. New Orleans Saints: Haason Reddick, LB
Did you know that Reddick was a fucking walk on at Temple?  Crazy right?  Now here he is getting drafted in the first round.
12. Cleveland Browns: Mitchell Trubisky, QB
We finally get a QB picked and of course it's the Browns who do it.  Poor little Mitchell Trubisky has no chance of winning in Cleveland.  At least he will have a lot of money to drown those sorrows.
13. Arizona Cardinals: Corey Davis, WR
Fitzgerald is no spring chicken and Michael Floyd is still driving drunk somewhere so the Cardinals need to get Carson Palmer a player on the outside for his final season.
14. Philadelphia Eagles: Derek Barnett, DE
The Eagles need another edge rusher and the last time they drafted one out of Tennessee it seemed to pay off.
15. Indianapolis Colts: Charles Harris, OLB
Colts could be looking to trade down to get more picks but if they don't they take the best player available in Harris.
16. Baltimore Ravens: Reuben Foster, LB
Foster failed a drug test and was kicked out of the Combine because of his attitude.  Sounds like the perfect LB for the Ravens!
17. Washington Redskins: Dalvin Cook, RB
When all is said and done Cook will be the best RB in this class.
18. Tennessee Titans: Marlon Humphrey, CB
Titans are in desperate need for corners.
19. Tampa Bay Buccaneers: O.J. Howard, TE
Jameis Winston gets himself another weapon.
20. Denver Broncos: Garett Boles, OT
Crazy to think the first offensive tackle taken in the draft would be this late but the Broncos get their guy in Boles.
21. Detroit Lions: T.J. Watt, DE/OLB
JJ's brother gets scooped up because the Lions are in desperate need of an edge rusher.
22. Miami Dolphins: Jarrad Davis, LB
Dolphins are looking for the best available LB and Davis fits the description.
23. New York Giants: Ryan Ramczyk, OT
The Giants want Boles so they could trade up to get him.  If not they take the next best offensive tackle in Ramczyk.
24. Oakland Radiers: Zach Cunningham, LB
25. Houston Texans: Patrick Mahomes, QB
Texans surprise everybody by passing on Deshaun Watson to take a local kid in Mahomes.
26. Seattle Seahawks: Obi Melifonwu, S
Love this kid at safety.  Athleticism is through the roof.
27. Kansas City Chiefs: Forrest Lamp, OG
The best guard in the draft gets scooped up.
28. Dallas Cowboys: Adoree Jackson, CB
Cowboys reach with this pick but even if Jackson never amounts to anything as a corner he could still be a hell of a returner.
29. Green Bay Packers: Joe Mixon, RB
The Packers got a puncher's chance here with Mixon.
30. Pittsburgh Steelers: DeShone Kizer, QB
The Steelers know all about Kizer and have been scouting him extensively, more than any other team reportedly.  He will get a chance to be Roethlisberger's backup or maybe a starter if Big Ben chooses to retire.
31. Atlanta Falcons: Taco Charlton, DE
As a Falcons fans I would be ecstatic if Taco falls this far to them.  Atlanta is in need of edge rushers and Taco certainly fits the description.
32. New Orleans Saints: Deshaun Watson, QB
Saints need to find an eventual replacement for Drew Brees and Watson is the best available if they decide to stick with this pick and not trade down.